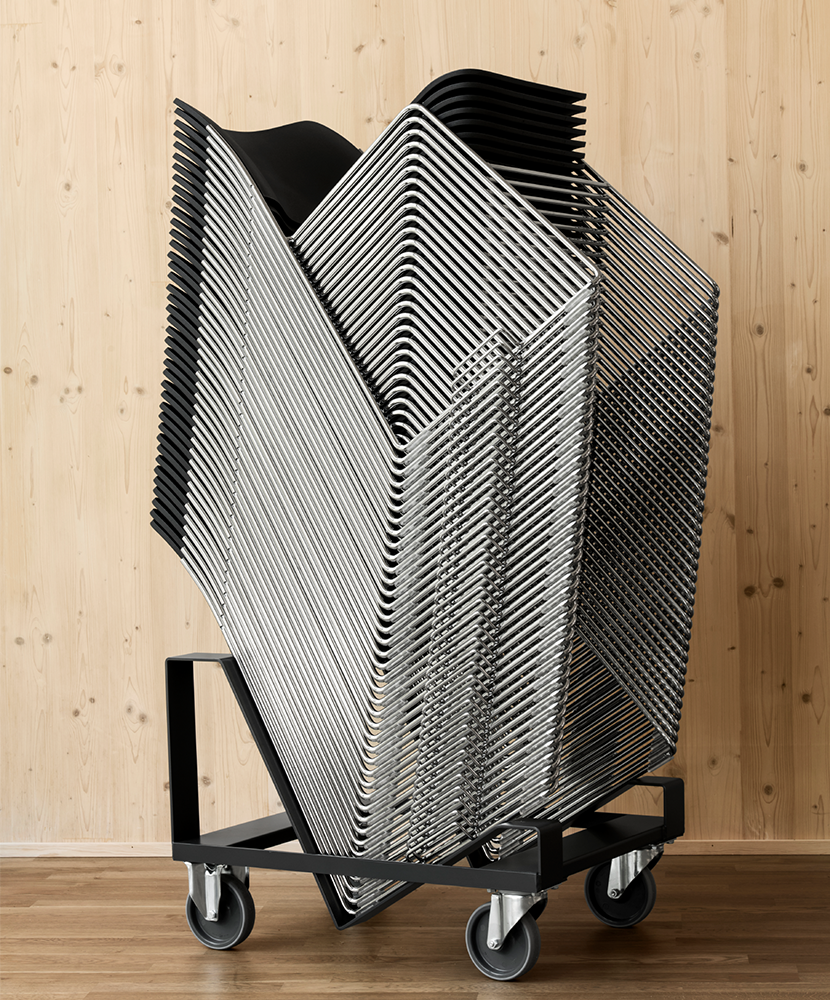 MODERN LIGHTNESS
AND FUNCTIONALITY
In our chaotic world, people need a place where they feel at home with one another — the Brønshøj Parish Community Centre, a modern community centre in the heart of the city, serves this role for the people of Copenhagen.
Though not physically connected to them, the centre blends in with its neighbouring religious buildings while unifying, architecturally. The modernity of its design achieves an openness that eliminates any wall between passer-by and parishioners. A similar achievement is made by the building's spaced wood slat siding that lets natural light pour through, eliminating any wall between natural and built world.
"Two important keywords were design and quality," said Flemming Dalgaard of the project, chairman of the Brønshøj parish church council. Flexibility was also a pivotal criterion for the interior design.
At the heart of the building is a multi-purpose room essential to the center's programming. It is an intimate space for small congregations but can be opened up to comfortably accommodate summer parties, services, and markets. Large windows overlooking the church's garden bring nature within visual reach for people to flow organically between the parish rooms and outdoor spaces.
Dalgaard's request for the furniture was straightforward: "Lightweight and solid furniture that takes up as little space as possible when stacked — these are important factors, as we daily reconfigure the room."
The 40/4 chair was chosen as the primary furniture solution for this essential utility — a lightweight, stackable, and mobile fix. An iconic design by David Rowland, the 40/4 chair is a classic piece found in historical, religious, and state-of-the-art buildings in major cities from London to Chicago. The Tempest flip-top tables complete the versatility of the centre's rooms. Visitors can collapse and couple tables to create space, as needed.
The Brønshøj Parish Community Centre achieves the flexibility needed in modern times as it provides an open, inclusive atmosphere for passer-by, visitors, and parishioners of all walks.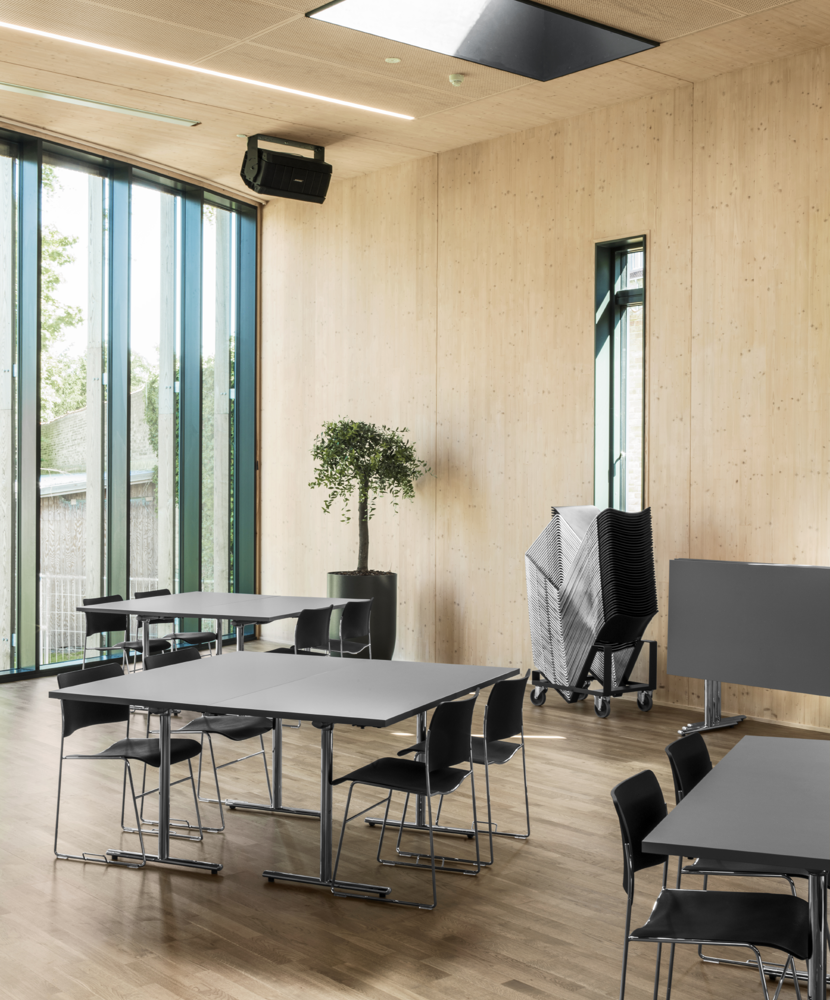 "TWO IMPORTANT KEYWORDS WERE DESIGN AND QUALITY."
Chairman of the Brønshøj Parish Church Council
Flemming Dalgaard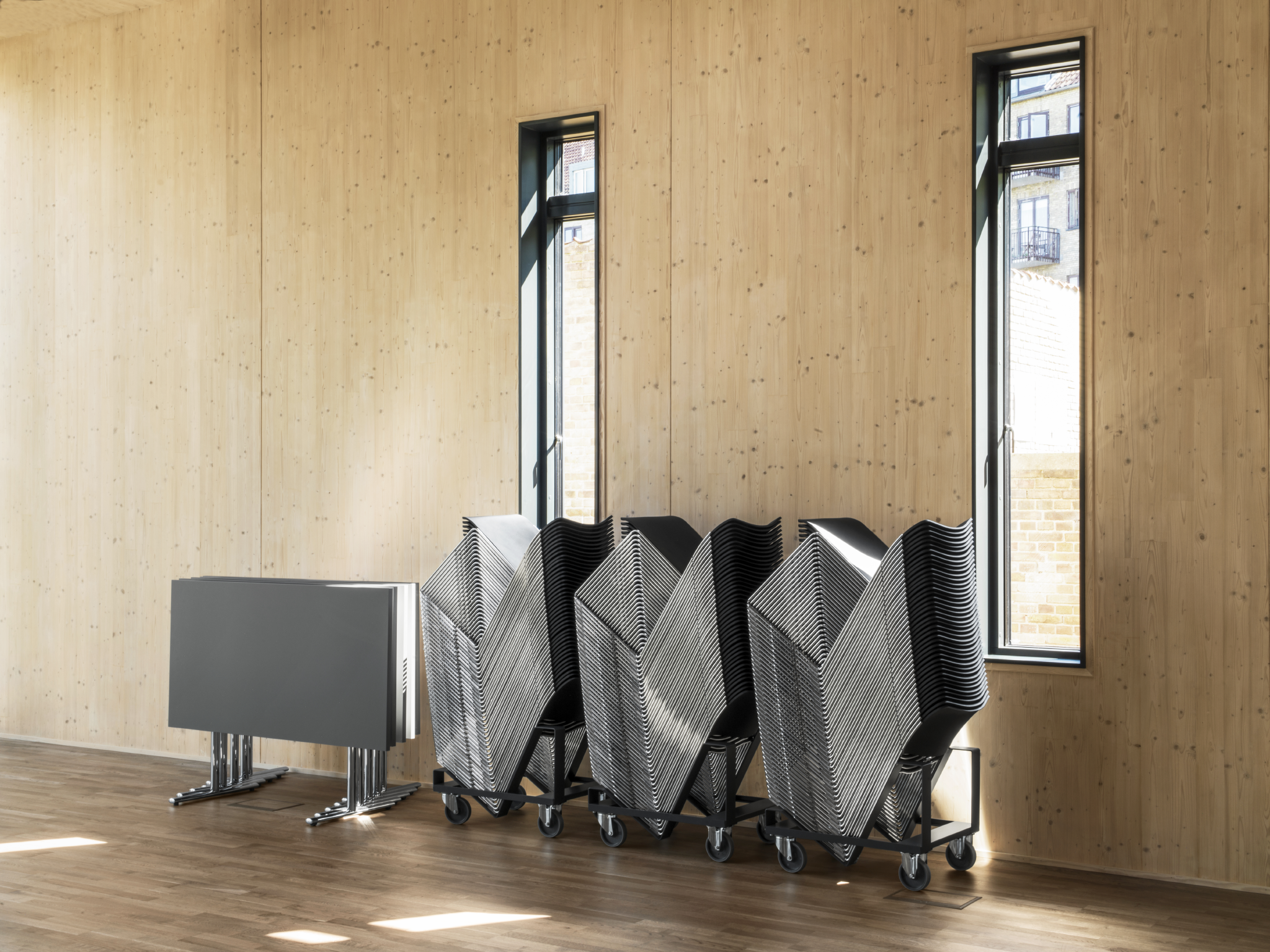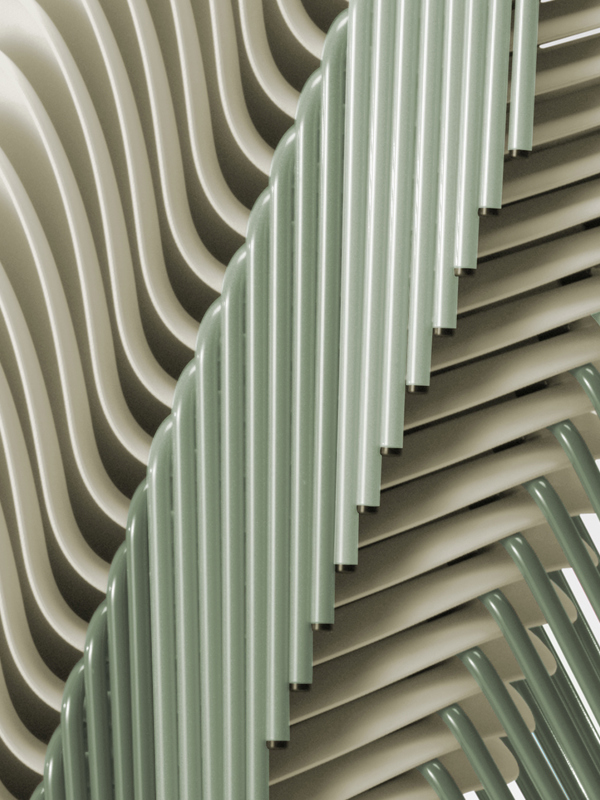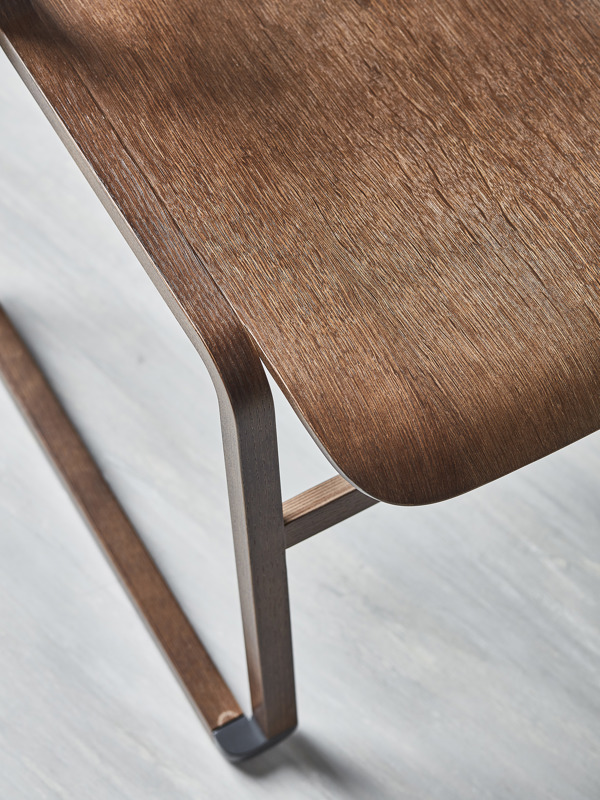 HOWE guaranteeS a long-lasting and environmental solution performing strong on function and aesthetics