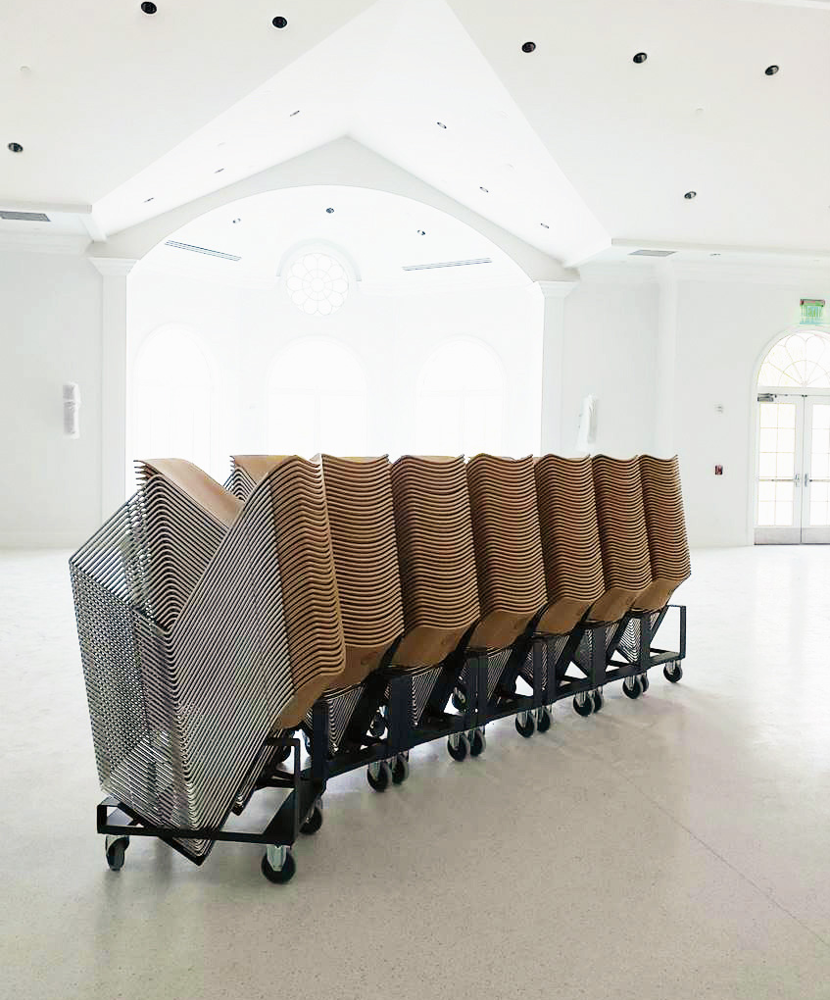 EXPAND SACRED SPACE
The mission of Trinity by the Cove is to spread the gospel, and to provide a loving environment for the ongoing transformation of Trinitarians lives through worship, learning, friendship, and service to others.
Through the latest $7.2 million renovation, parishioners expanded the sacred space within the parish hall complex. This expansion relieves crowding, provides an experience of worship in the beauty of holiness, and attracts members to the contemporary worship service. The newly-developed complex, opened to the waterfront, allows for further growth. It aims to serve Trinity's mission and ministry for decades to come, as well as offer new possibilities with a view of the surrounding beauty.
The parish hall, which is the central aspect of the parish hall complex, was transformed into a bright venue that echoes the beauty of the church itself. The main focus of the parish hall design was to mirror the simple elegance of that holy interior and the stained wood of the pews. Ensuring plenty of space for a number of purposes - lectures, music, presentations, live streaming from the church and overflow services – was essential to Trinity's community.
David Rowland's 40/4 side chairs were chosen by the congregation to furnish the transformed sacred interior. The chairs pay tribute to the timeless surroundings and offer flexibility. With their simple look and proven durability, 40/4 chairs provide cohesiveness in the design of the church and parish hall, making the cherished space more vibrant and contemporary.
40/4 is as strong as it is refined. Its gently contoured lines disguise the chair's durability. The elegant, minimalist design allows it to effortlessly exist within this Episcopal parish hall venue. Within the expanded sacred space, they will serve the present and aspire to a vibrant future.
The parish hall hosts luncheons, breakfasts, dinners, coffee hours for each of the liturgies, fundraisers, and AA meetings. Every space in the parish hall complex is used weekly to support the mission and ministry of the church. That is why parishioners need furnishings that can be easily moved, removed, and stacked. The rolling racks allow for the 40/4 chairs to be set-up anywhere, providing Trinitarians optimal usage of the worship space. Forty chairs on a single dolly take up only 0,47m2 / 5.1 ft2 of floor space.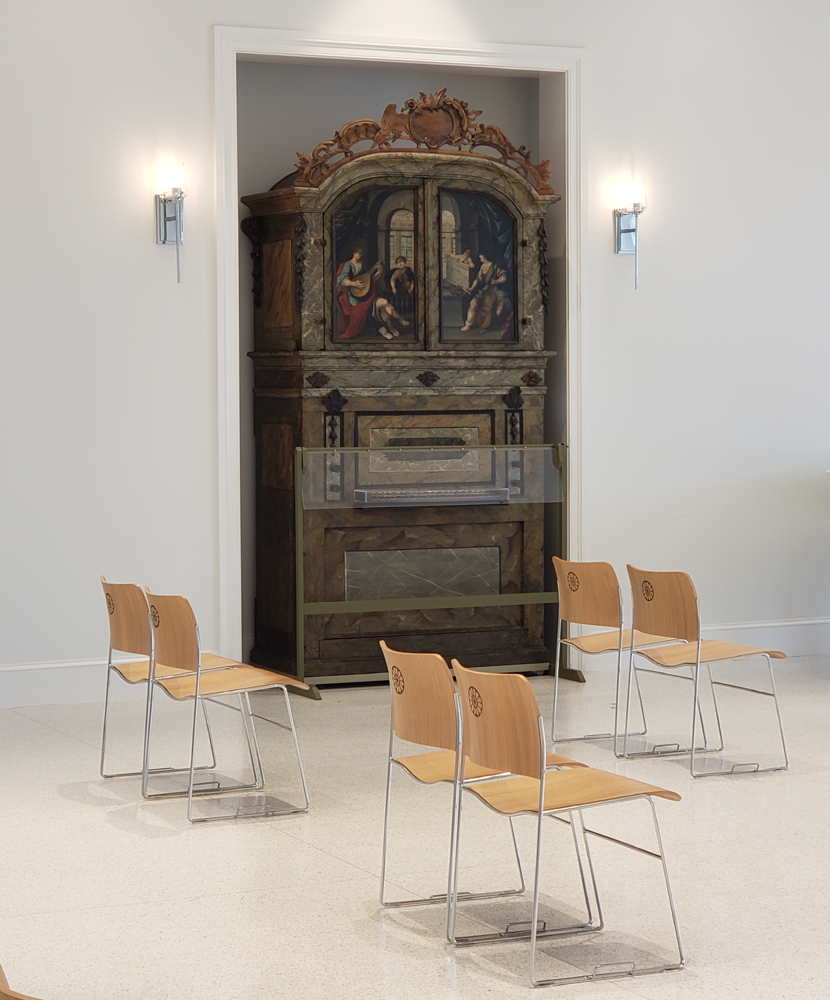 "NEW CHAIRS WARM OUR PARISH HALL, ALLOWING US FLEXIBILITY OF USE WITH SIMPLE BEAUTY, AND ALL WITH A VIEW OF THE FUTURE."
Rector at Trinity by the Cove Episcopal Church
The Rev. Edward Gleason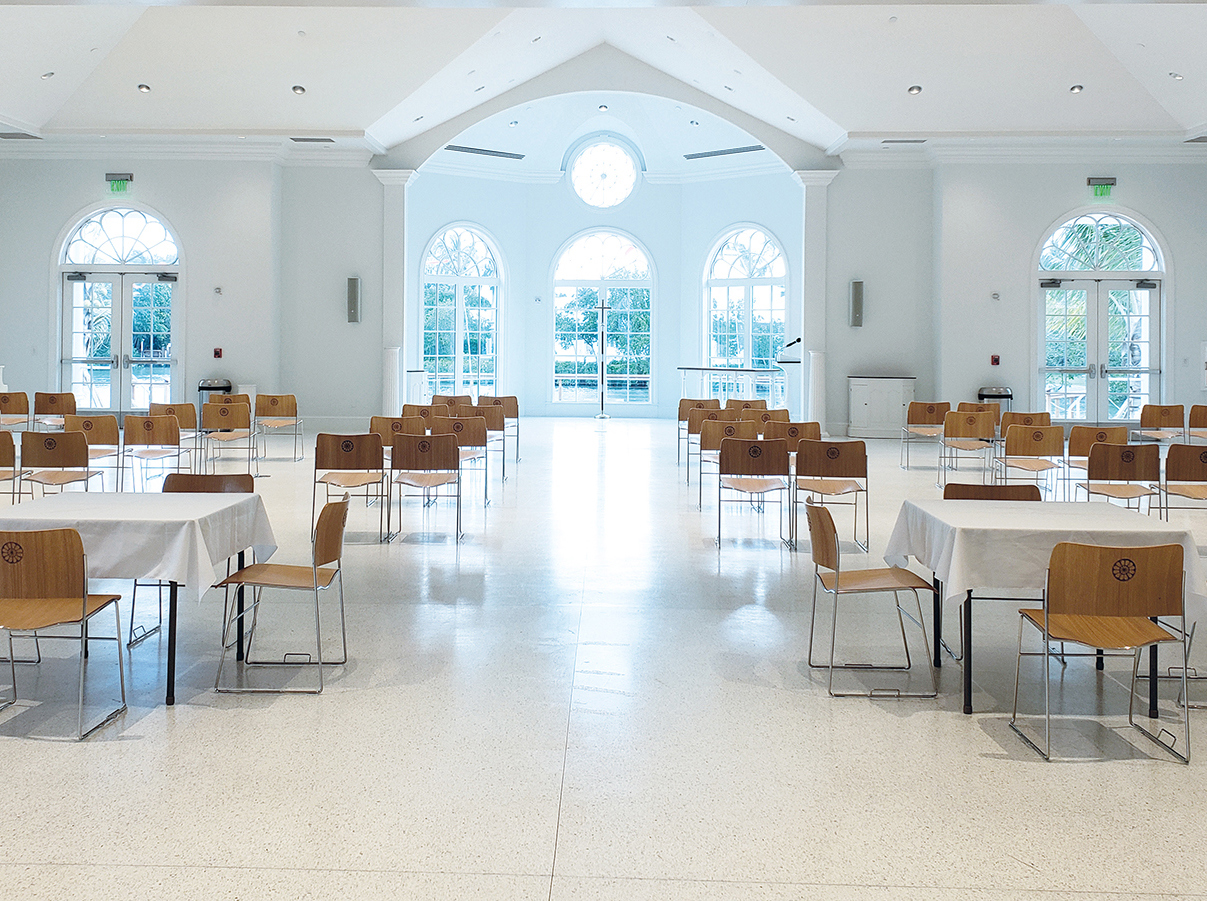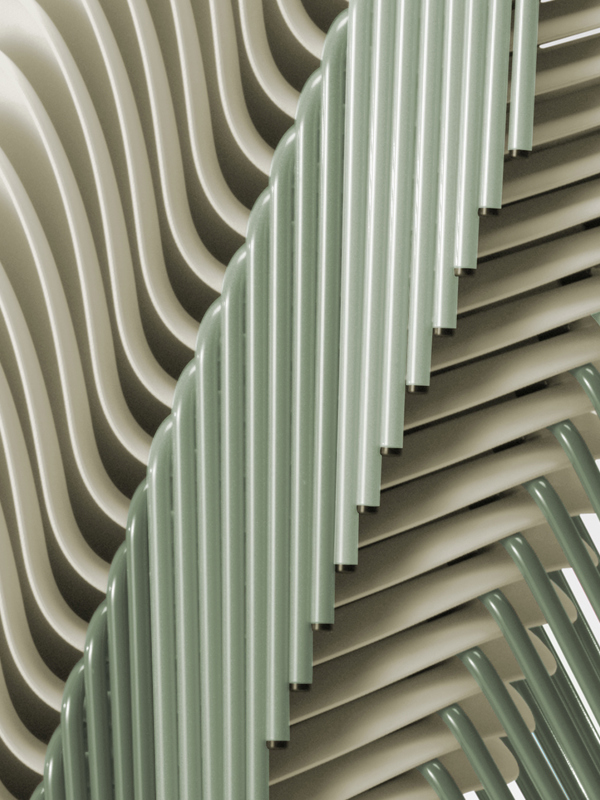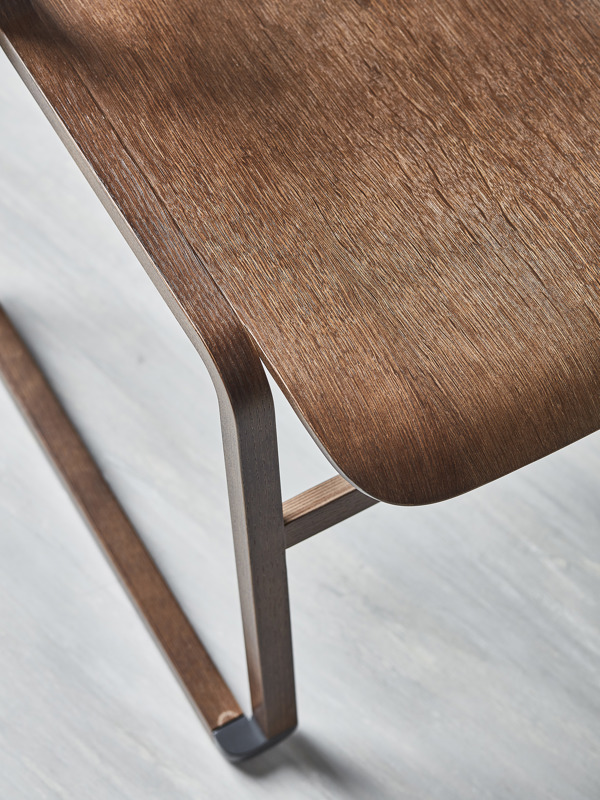 HOWE guaranteeS a long-lasting and environmental solution performing strong on function and aesthetics