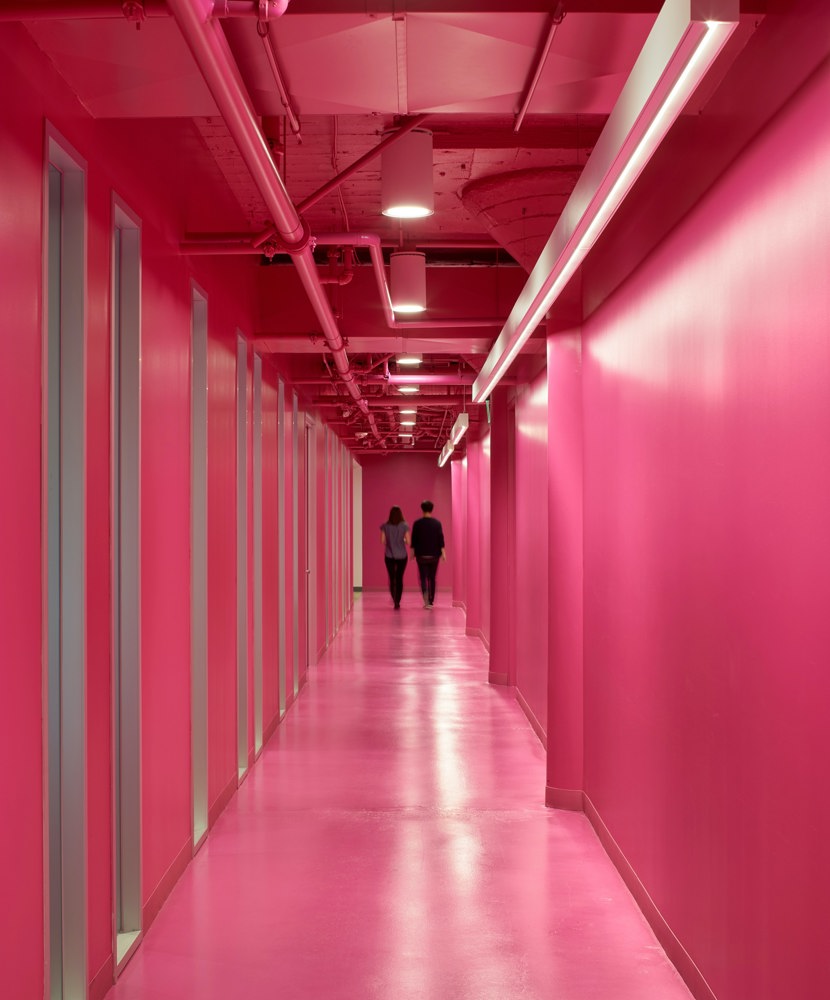 Have a fun ride
The company houses more than 2,000 of its employees at HQ, but only a handful of their people work on-site every day. Because the majority of their team is mobile, they needed a variety of unconventional, energizing work areas — from collaboration hubs to chill-out zones — that appealed to the creative individual. 
Liberated from the stodgy desk, employees are encouraged to move through workspaces throughout the day, socializing, relaxing, or working solo wherever they work best. The team carefully curated the furniture solution, picking the black 40/4 side chairs and Tempest tables, which offer timeless design and exceptional comfort.
Movement is core to the LYFT's brand and culture, but it also represents HOWE's gravitas. Effortlessly stackable and foldable, our furniture delivers a dynamic functionality that inspires people to move. Stacking or folding away, a piece can save time, space, and energy in the easy creation of new, brilliant spaces. Thoughts and ideas flow, uninterrupted. Our chairs and tables realize world-class design through styles, shapes, material choices, and hidden mechanisms that satisfy.
Modern life is characterized by movement. We expect our technology to make it easier to get from point A to point B. Whether finding or sharing a ride, bicycle, or scooter, Lyft delivers.
Lyft's culture and brand are both wildly positive, brimming with good energy. Their spirit is strong because movement fuels their work. The STUDIOS architects wanted to give visitors a taste of this spirit by creating momentum throughout the office's architecture and interiors. To that end, they designed different spaces within the building — playgrounds, zones, and whimsical hubs.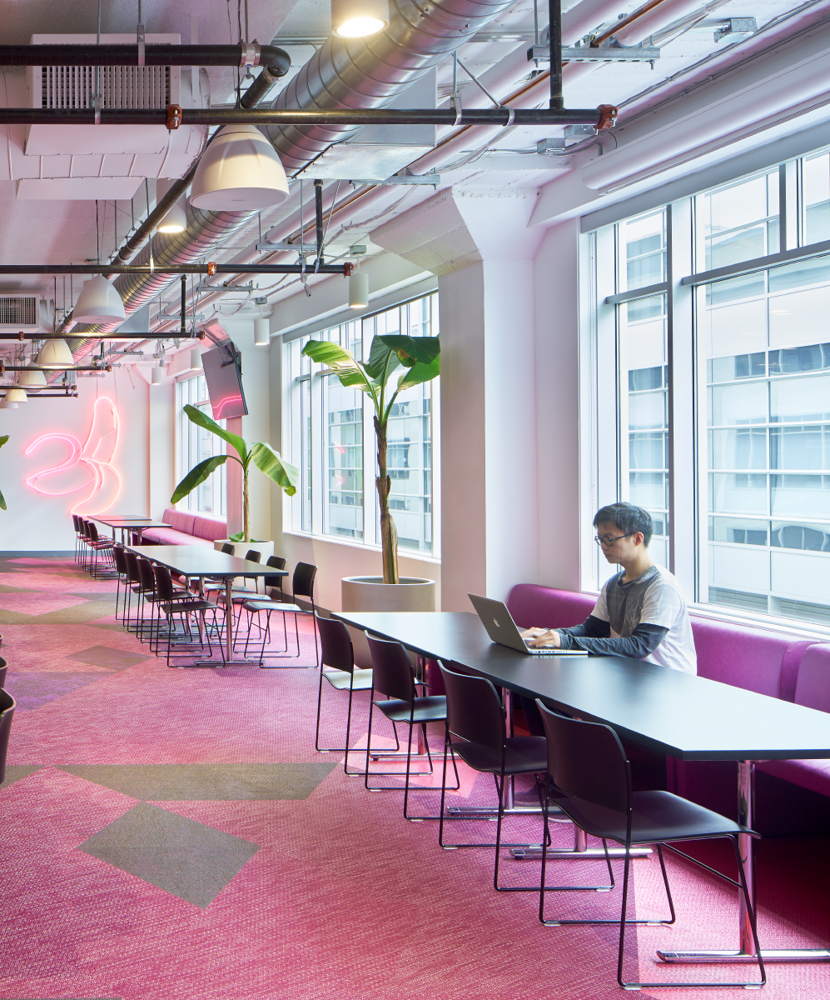 "Designing the space with the help of San Francisco-based Studios Architecture, the company [LYFT] wanted to create an environment that would foster fun and collaboration among the workforce."
Head of Lyft's corporate real estate and office operations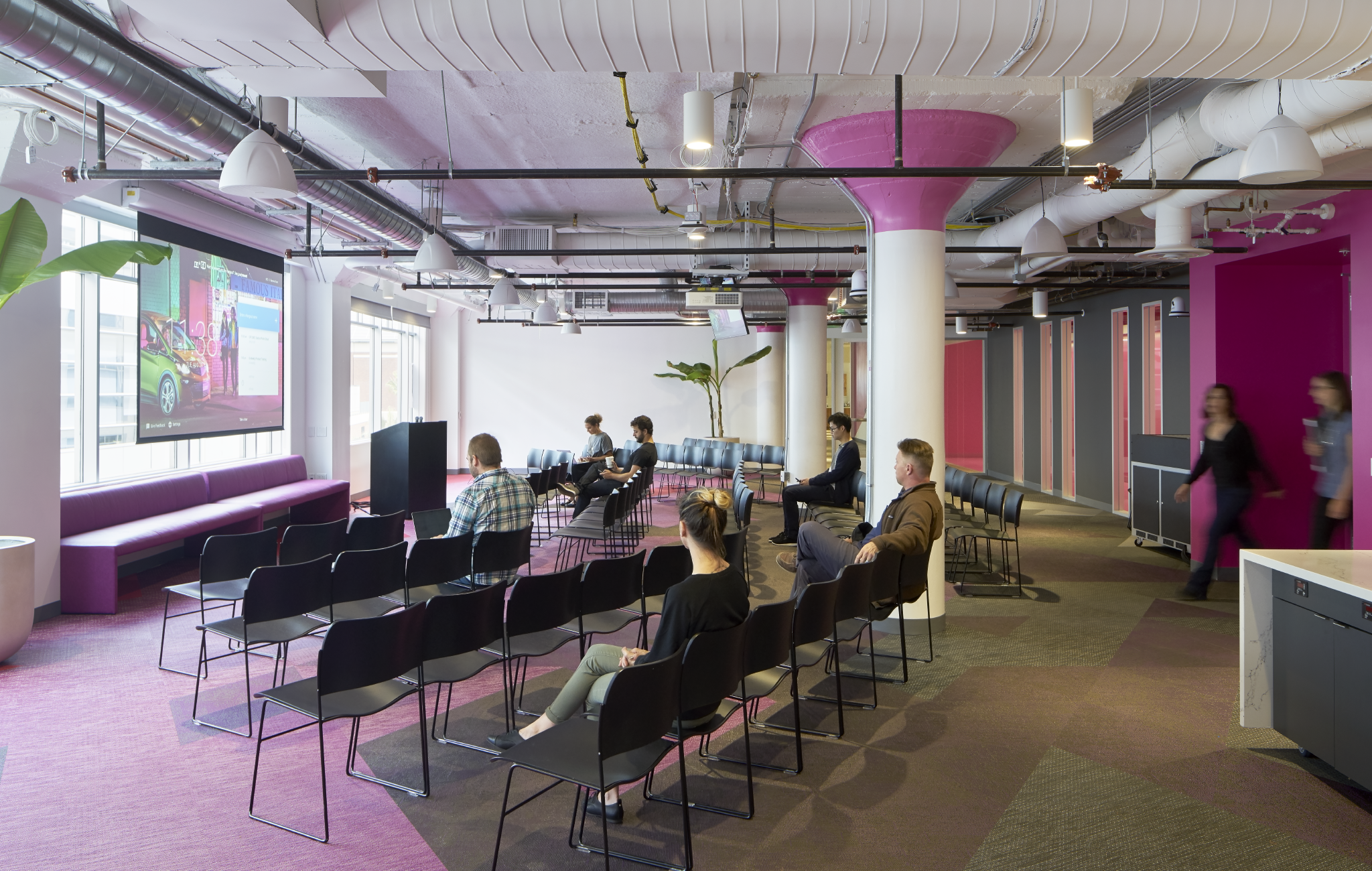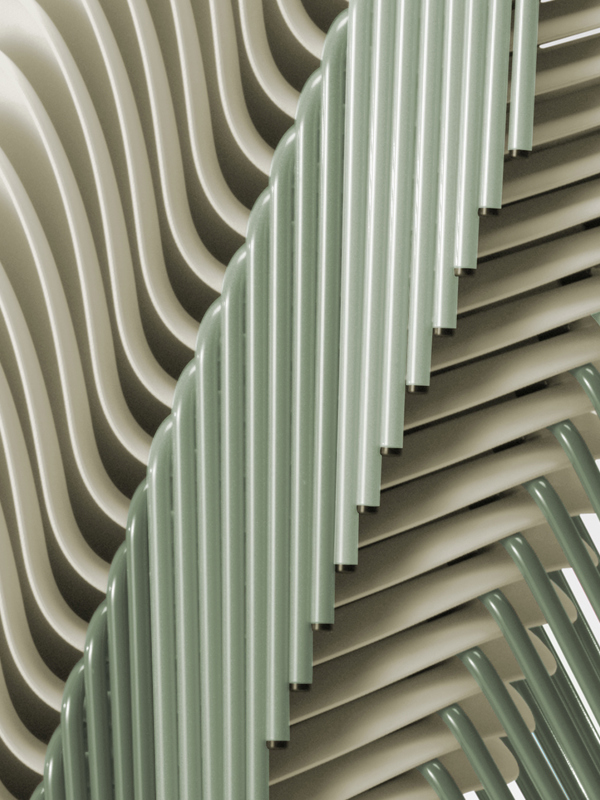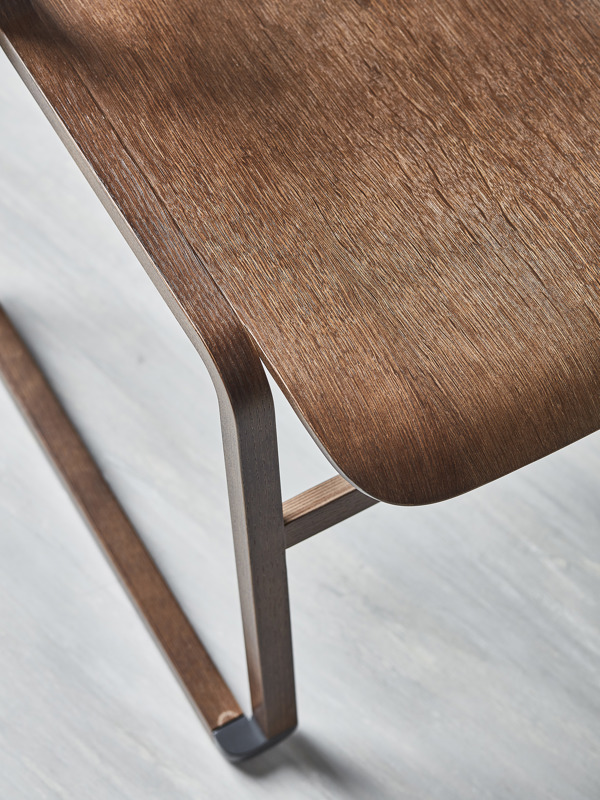 HOWE guaranteeS a long-lasting and environmental solution performing strong on function and aesthetics