TEMPEST FLIP-TOP | DYNAMIC DESIGN
Tempest is a multi-purpose mobile flip-top table system for eating, meeting, training, and conferencing applications.
The benchmark flip-top mechanism is both beautiful and rock solid, with outstanding stability. The hinges are connected to the beam and provide easy noiseless flipping of the tabletop. T-leg design permits maximum seating capacity around the entire perimeter of the top. Tables can be nested when not in use. 
Top - veneer

Top - stained veneer

Top - wood grain laminate

Top - plain color laminate

Top - nanolaminate

Top - melamine

Top - linoleum

Base

Top - veneer

Top - stained veneer

Top - wood grain laminate

Top - plain color laminate

Base

CONFIGURE TO YOUR NEEDS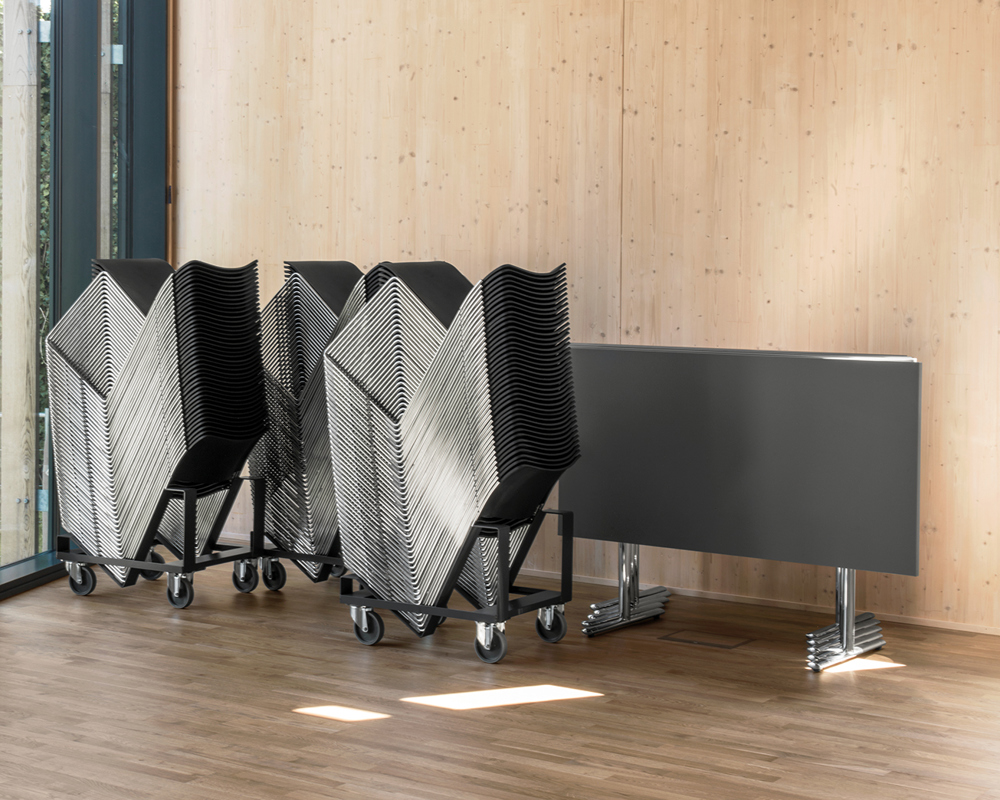 HOWE GUARANTEES A LONG-LASTING AND ENVIRONMENTAL SOLUTION THAT PERFORMS STRONG ON FUNCTION AND AESTHETICS