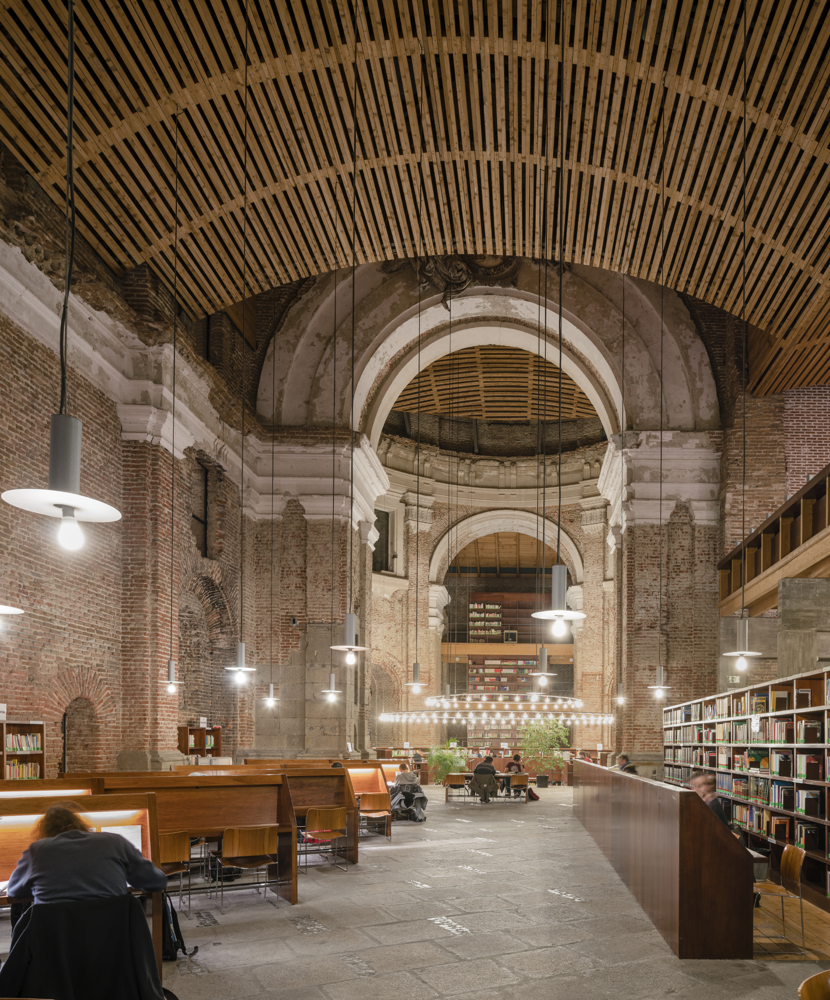 From sacred to contemporary space
Between 2001 and 2004, Spanish architect José Ignacio Linazasoro carried out a restoration and refurbishment project, converting the building's remains into a library and lecture hall for UNED (National Distance Education University) — restoring the space's original purpose as a place of learning. 
Linazasoro created a fusion of warm wood, simple bricks, and concrete, integrating new structures with old. 
What was once an altar now serves as an open, inviting space for education once again, making the transition from sacred to contemporary space successful.
Because Escuelas Pías now serves multiple functions, the furniture solution had to be flexible, comfortable, and durable. It also had to have a timeless design on par with the timelessness of the site's history. David Rowland's 40/4 chair met the aim with its pioneering design having stood the test of time, much like the Escuelas Pías itself. The chair offers ergonomics, elegant lines, and undeniable comfort in a walnut veneer, to complement the architecture of the building.
Visually, the chairs create coherence across old and new elements. In the Escuelas Pías de San Fernando Spain, the remains of the past are not a mere memory but serve as an anchoring framework for the school's continuing life.
The site of Escuelas Pías de San Fernando Spain is rich with history. The original school was erected in the 17th century in Lavapiés neighborhood — the first school in Madrid. Founded by the Order of the Scolopi, it was intended to simply provide adequate education to poor and abandoned children but became world-renowned for its successful educational techniques.
The only original architecture still standing is a part of the school chapel built between 1763 and 1791 by Brother Gabriel Escribano. The rest of the structure was destroyed in 1936 during the Spanish Civil War. The semi-ruined southwestern section of the building served as the Lavapiés Cinema between 1950 and 1974 and was turned into the Lavapiés Theatre in 1979. In 1985 the theatre became the city's cultural centre.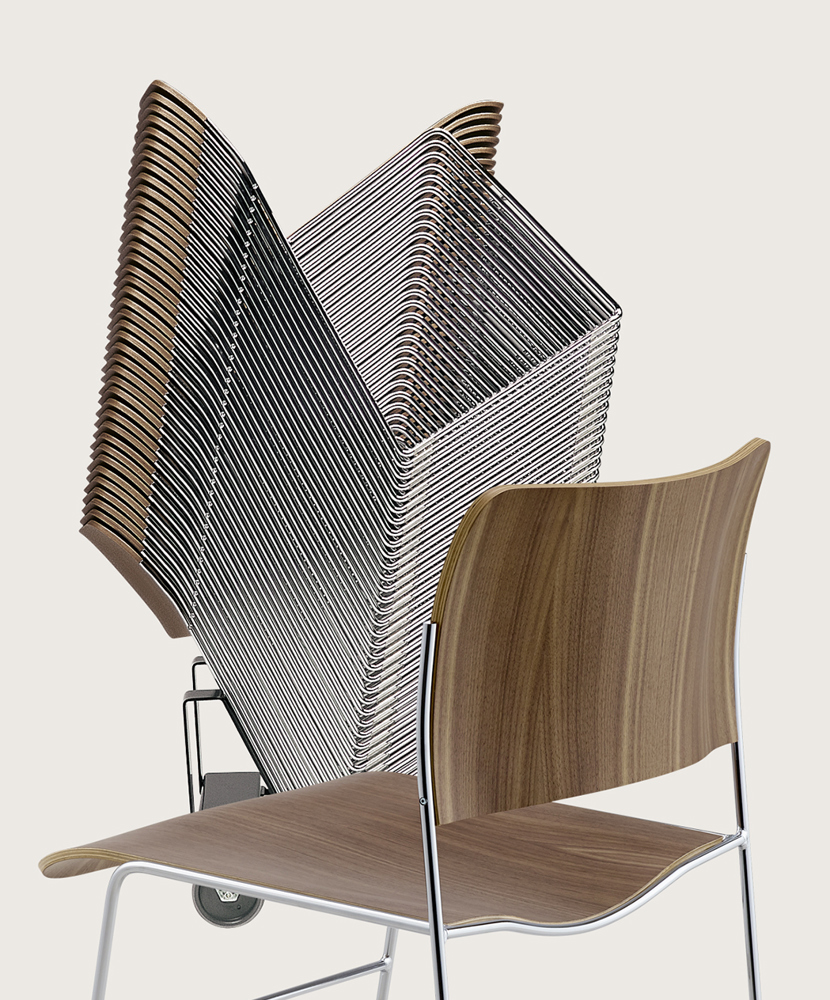 "David Rowland's 40/4 chair met the aim with its pioneering design having stood the test of time, much like the Escuelas Pías itself. The chair offers ergonomics, elegant lines, and undeniable comfort in a walnut veneer, to complement the architecture of the building."
HOWE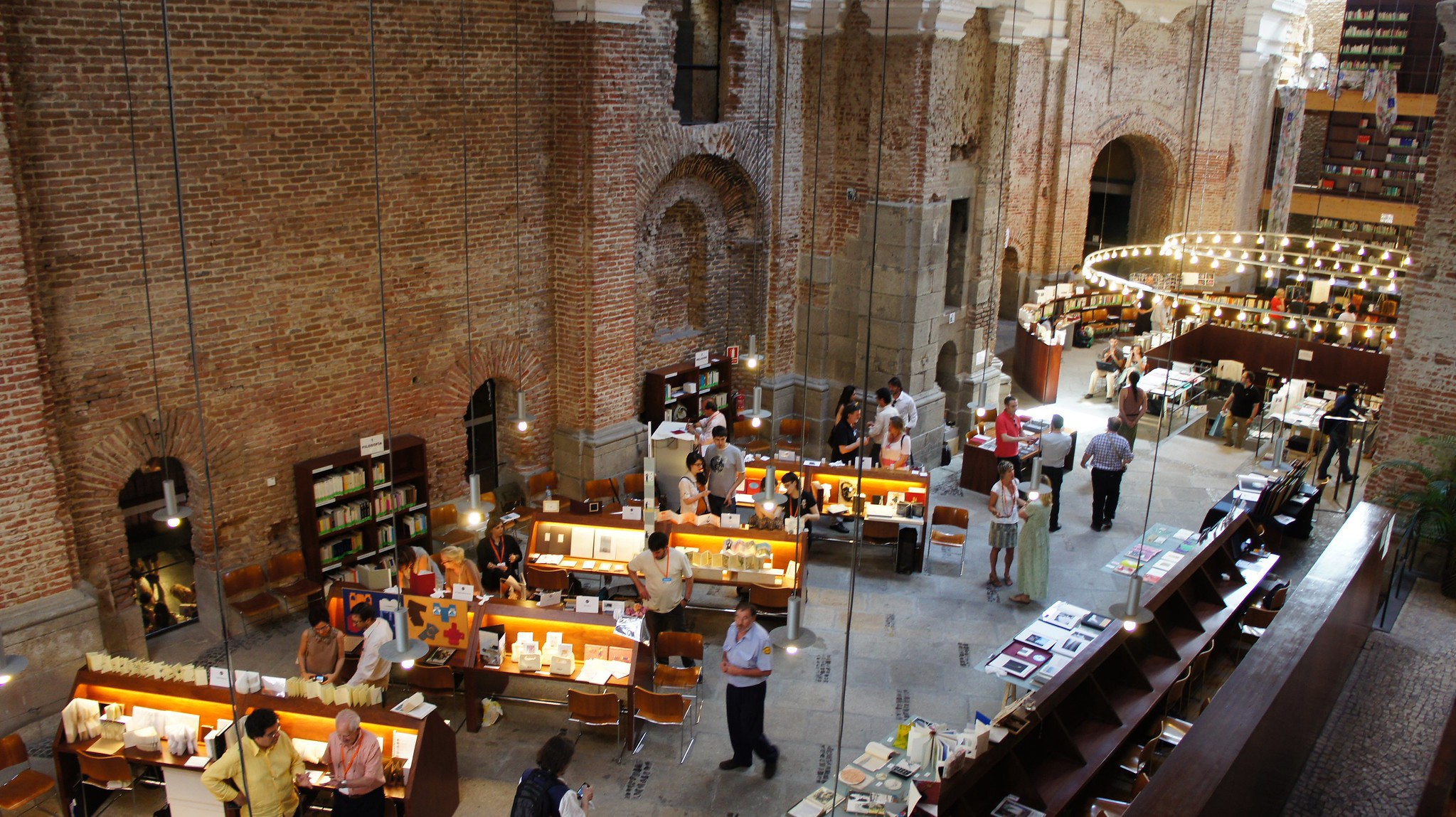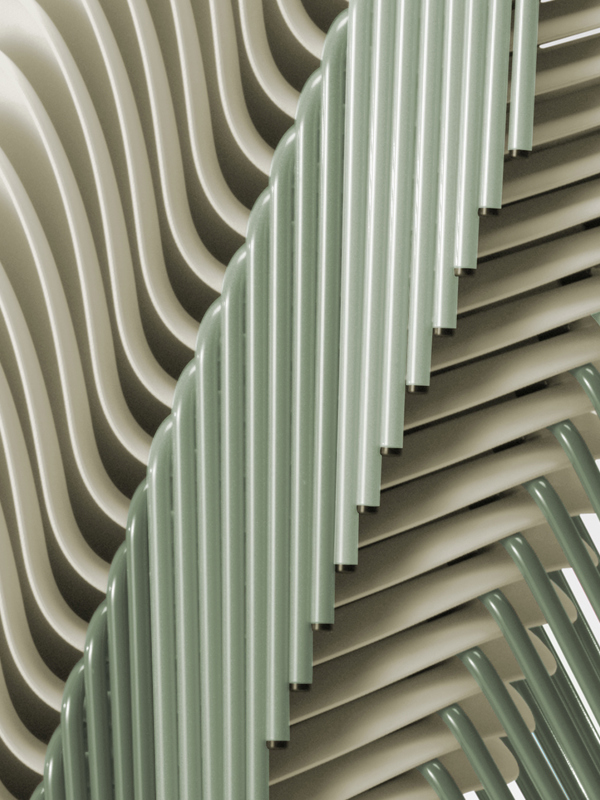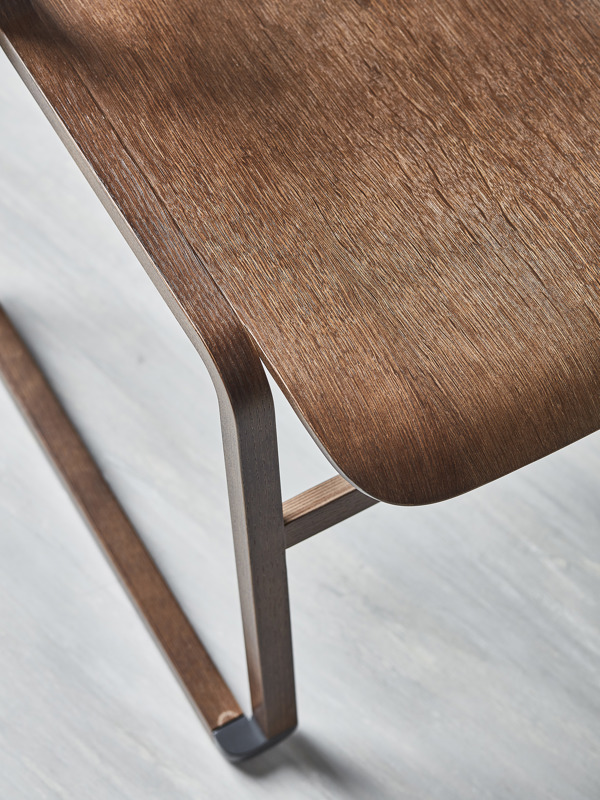 HOWE guaranteeS a long-lasting and environmental solution performing strong on function and aesthetics