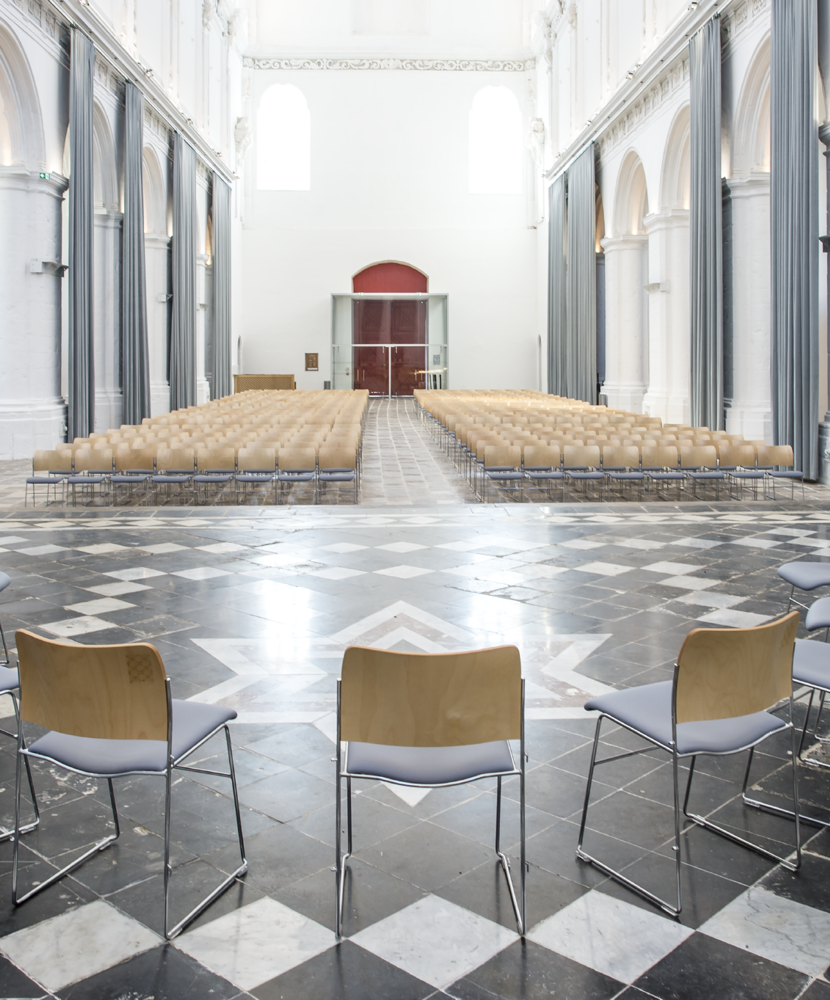 An old structure, a new purpose
AESTHETIC The lightness of the birch seat that the project manager chose is prized for the way it juxtaposes with the volume of the church's stone interior. The chairs sit in perfect harmony with both this and the exterior elevation of the building. 
STRENGTH. Despite this light feeling, the birch material is strong. By specifying that it will be combined with a metal frame, the project manager has ensured the chairs will be able to withstand a being constantly moved into different formations, as well as being stacked and stored out of sight. 
FUNCTIONALITY. The handling of the 40/4 – its lightness, its stackability and its portability – have been noted as defining plus-points for the architects and project manager in charge of the restoration of Chapelle des Jésuites. That, and its comfort for spectators, with is deep, slightly sloped seat for reducing pressure on the back of the legs. 
CUSTOMISATION. The restoration project manager and architects have also taken their careful specification of the chair a little beyond simply choosing its elements and materials, by opting to develop a bespoke logo application for the top right corner of each chair's back rest. This is inspired by the chapel's model of its vaults, as a unifying marque that has been carried across all the communication materials for upcoming events being held there. To establish the thickness of the logo's lines and its finish, we created a prototype chair for the architects to consider. 
Dealer: Terre Design
The stunning Chapelle des Jésuites in St Omer, France, has lain empty for 100 years. But in October 2017, after a thorough and sensitive restoration, this sumptuous structure was inaugurated as a cultural centre – with 40/4 chairs selected by its architects and project leaders for a whole host of reasons.
HISTORY COMES TO LIFE. Built between 1615 and 1640, and classified as an Historical Monument in 1942, the restoration of the Chapelle des Jésuites began in 2013 and took four years. The project was a huge joint effort between the French state, the regional government of Calais and the French Heritage Society.  Chapelle des Jésuites is a stunning structure, both inside and out, and its perfect acoustics deliver sound to public events and cultural services held there – including circus, dance, concerts and exhibitions – that is already delighting visitors. 
SEATING FOR THE MANY. To host a fluctuating audience within the imposing and ornate stone walls of the chapel, its chief architect, supervised by an architect from the French Heritage Society, had to select appropriate seating. Their choice to use our iconic 40/4 by David Rowland, which also sits in historic places of worship such as St Paul's Cathedral and Salisbury Cathedral, was made early in the process of the restoration, and was based around the following four parameters.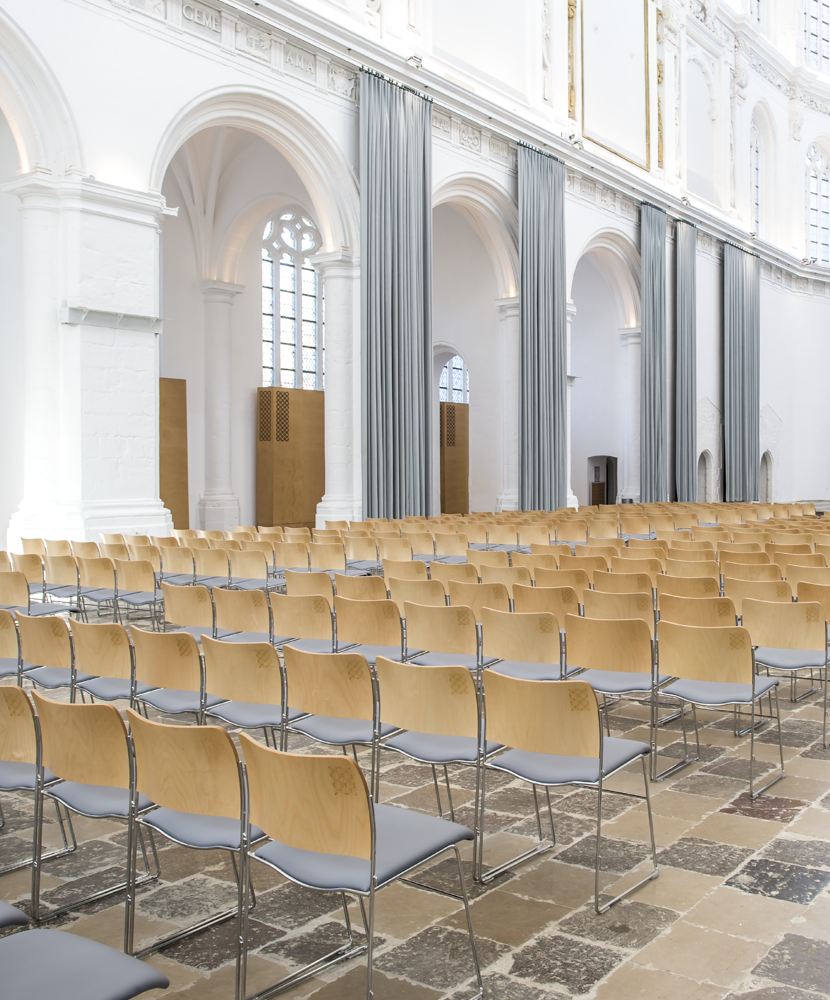 "The aesthetic criteria, chairs are very beautiful and are in perfect harmony with the elevation and the interior volume of the chapel."
Director of the cultural division of the CAPSO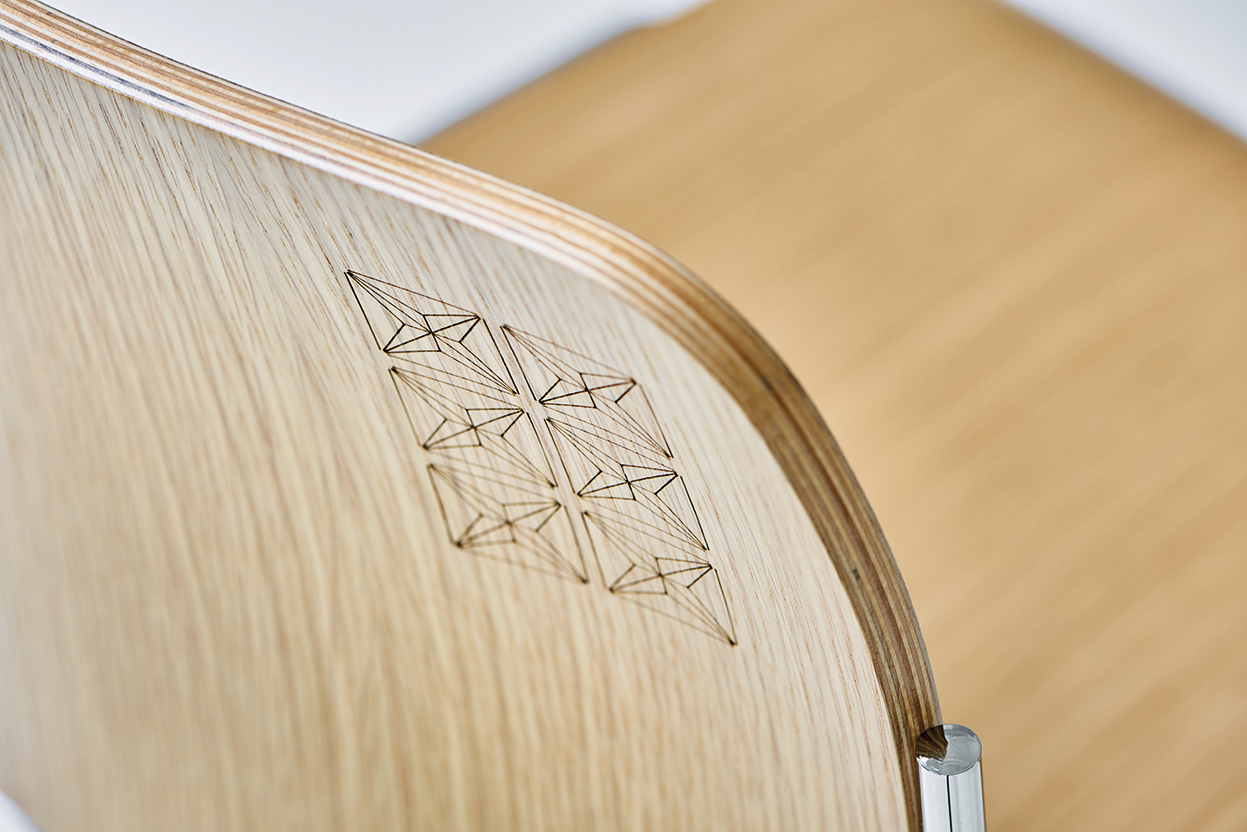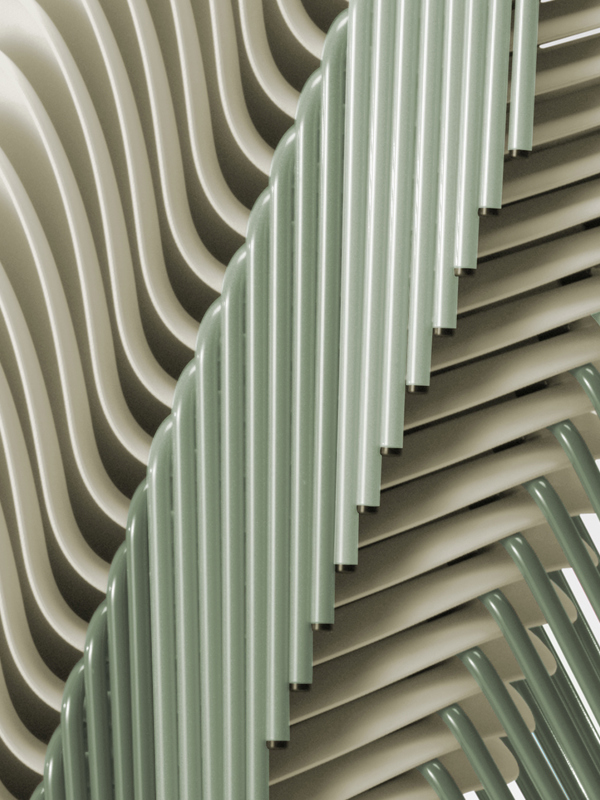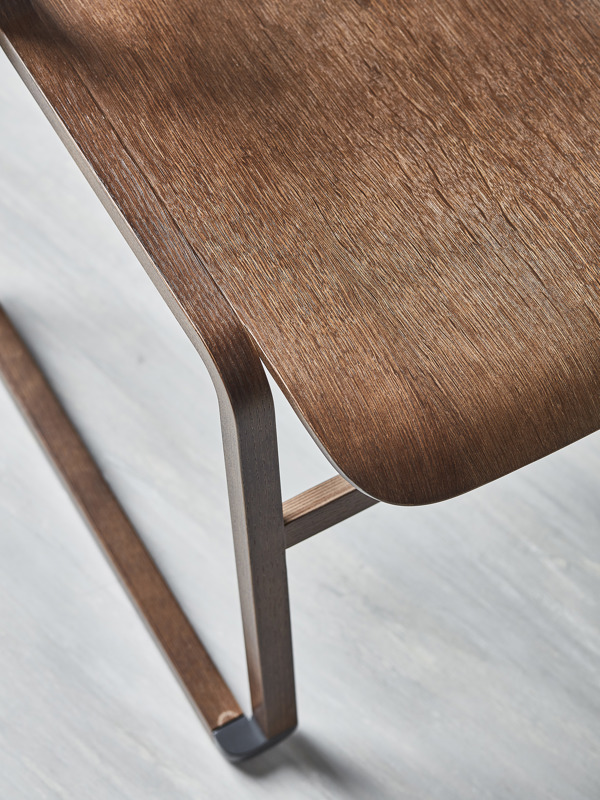 HOWE guaranteeS a long-lasting and environmental solution performing strong on function and aesthetics